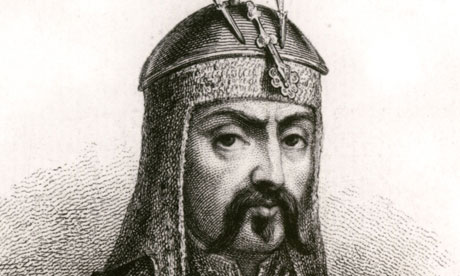 "Man's greatest good fortune is to chase and defeat his enemy, seize his total possessions, leave his married women weeping and wailing, ride his gelding, and use the bodies of his women."
Genghis would not have stood up well under investigation for war crimes by current standards. Typical for his era.
Thanks to Albert Linsenmeyer for contributing.